About
My practice is focused on providing mediation services.
I specialize in mediating family matters (with or without lawyers) and drafting legally-binding agreements.
My Practice

The last few years have been hard time on families. Everyone is navigating uncertainty and new challenges.
To add a separation on top of all that may feel overwhelming. The future as you imagined it has been wiped away and you do not know what to expect in the road ahead.
It may feel like all is lost, but it is not. I assist clients find the next step forward and to build a road map for life ahead.
I have worked as a lawyer helping separating families for over 10 years. I have worked in every legal process available for families, whether it's negotiation, mediation, coaching, unbundled services, arbitration, collaborative law or court.
The legal options offered to families are often expensive, slow and increase conflict. In my experience, families that participate in the mediation process obtain the least expensive, fastest, and most tailored results for their families.
It is for this reason I focus my practice exclusively on mediation and drafting agreements.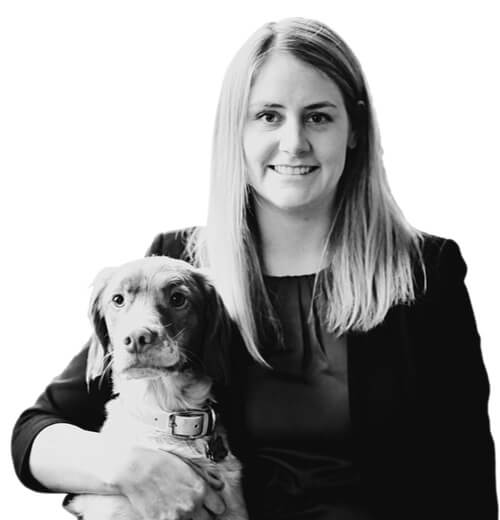 Who I Am
I am a lawyer with a Juris Doctorate from the University of Victoria (2010), I am a trained collaborative family law professional and an accredited mediator. My pronouns are she/her.
I am a parent. I have two young children and know the joy and challenges of parenting. I have been peed on, puked on, and forgotten lunches. I understand the practical realities of what parents really need in a separation agreement.
I am empathetic. I listen. I want to understand your family and what you need.
I am the business owner. Lawyers are likely at the top of the list of people you hope you won't need to work with and I want to change that. I am committed to providing the best and most supportive experience possible to clients. My favourite part of my job is meeting with the clients, so when you work with our firm, you will be working with me and not some nameless person. I am part of a great team, but when it comes to the actual mediation, I will be the person guiding you through the process.
I am in love with the West Coast and I respectfully acknowledge that the land I work and live on is the unceded traditional territory of the K'ómoks First Nation, the traditional keepers of this land. After coming to BC in 2007 for law school, I never left. I love being a part of the Comox Valley Community, including getting outside whenever possible, whether it's to bike, hike or ski.
I am committed to each family. Each family is unique, and I want to learn and understand your family, whether you are a family with opposite sex parents, a lesbian family, a gay family, queer family, an adoptive family or a trans family.
What I Offer:
Mediation services – either in person in the Comox Valley or online throughout British Columbia.
Agreements from mediation – after you do the work of reaching a mediated agreement, I can draft a legally binding agreement which will serve as a road map for your family.
Divorces – at the end of the mediation, if you need a divorce to be finalized, I can provide that service for a flat fee.